Nancy Jones is a fashion designer renowned in the field of fashion. Together with her son who is a rapper, Jim Jones the business gurus are taking the industry by storm.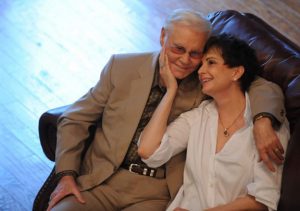 She is best known as Momma Jones and a proud mommy she is. Asked how she started out, the lady is modest in her response. She describes hers as a lifelong journey given that she has loved fashion since she was little. Her big break however came when her son ventured into the world of music. This then gave her the platform to explore what she has loved doing from a tender age. She prides herself in taking fashion cues from her son. Her daughters who go by the names: Keisha, Precious and Jamillah believed in her even when the idea had not yet actualized.
The Nostic brand as the line is known,means individuality and knowledge of self, that is according to their website. The line includes some denim jeans, tees with embellished designs, and button ups. The men's clothing was launched in the year 2007. There is a religious aspect in their naming the brand given that it was extracted from the word gnostic. Gnostic is the salvation and enlightenement in religious beliefs. That is why in their logo they have incorporated the 't' that is shaped as a cross. She derives her inspiration from the scriptures and the fact that she loves kids.
Initially she says that at first she was into clothes for the feminine gender; however she had to switch things up a little bit thanks to her son. She then began to do some for the men. For almost every fashion show she would do t-shirts. At some point they began to brand her Ghetto mom. She incorporates the rock star look with the street look giving a fine result of perfect. The complete look gives a back in the day kind of feel.
Her ideas then took another course after her son's stylist by the name Chrissy began to advice her. This is because they would get into arguments with her son over her style. That is then when she started to incorporate her son's dressing style. He took her son's liking, in the sense of how he prefers to wear it and just combined it all. And in all that time he didn't know what his mother was doing. How he found out was very hilarious. He was on set and in an interview a t-shirt was presented to him by his assistant. He asked who it was from and he was told that his mother had made. On inquiry at the price he remarked that one cannot afford it given that he liked it so much.
She talks about the line as one that targets everybody. She does not just go for a few people who are famous. She talks about how she tells other celebrity that there is no point in her giving them her piece and they don't adorn it. She gives her reasoning behind it that if someone else was to give her their piece she would wear it no questions asked. Therefore it is an eye for an eye kind of situation or rather a tit for tat affair. Therefore she says that if she was to give someone for instance 50 cent a cloth from her line. Then she would expect him to wear it and nothing less. This is because she would not hesitate wearing theirs. Asked about who she loves most in the industry she singles out Gino Green. She cites the reason as the back and forth support they give each other.
It started as mother trying to manage the family business but with time it became overwhelming for just the two of them. That is how the family grew and now that it is an empire it has employees. According to them somebody adorned in nostic wear potrays a good and a positive image.
A mother, a lady, a designer all wrapped into one, this is a woman to watch out for. She has a bright future in the fashion industry and their company is one to watch out for. She has dressed diplomats for instance Freeky Zekey just to mention but a few. Kudos Nancy Jones!